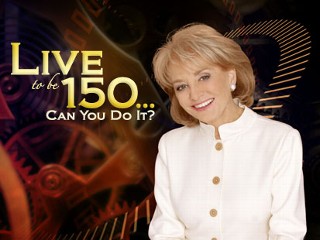 Barbara Walters, the doyenne of investigative tv journalism, broke the news on Resveratrol in April 2008 when she interviewed Dr. David Sinclair, co-founder of Sirtris Pharmaceuticals and professor at Harvard Medical School, in her news special on aging, Live to be 150, Can You Do it?
Dr. Sinclair and his research colleagues discovered the amazing anti-aging capacities in Resveratrol, a substance naturally ocurring in red wine grapes, pomegranates and other foods. In their clinical trials, Resveratrol is showing promise in fighting Type-2 Diabetes, one of the most crippling diseases afflicting millions and millions around the world.
This is an interview everyone should see to learn about the power of mother nature over drugs.  See also my article, Can Red Wine Stop Aging? to learn more about Resveratrol.